ERM Online Resources for ASEE 2023 Conference
We will share resources here to help you manage Education Research & Methods technical sessions, distinguished lecture, and social activities.
This will be updated during the conference.  Also check the ERM Facebook and Twitter pages.
Schedule

ERM Division Schedule of Sessions

Topical Plenary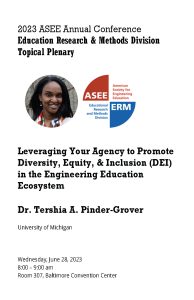 Leveraging Your Agency to Promote Diversity, Equity, & Inclusion (DEI) in the Engineering Education Ecosystem
Dr. Tershia A. Pinder-Grover, University of Michigan
Wednesday, June 28, 2023
8:00 – 9:00 am
Room 307, Baltimore Convention Center
(flyer)
ERM Awards and Recognition
Apprentice Faculty Grants awardees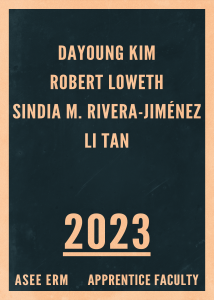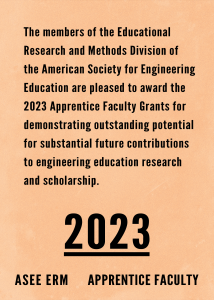 Dayoung Kim, Virginia Tech
(mentor: Sarah Zappe)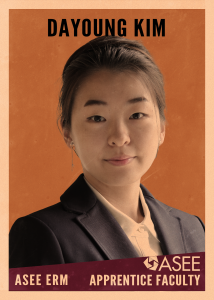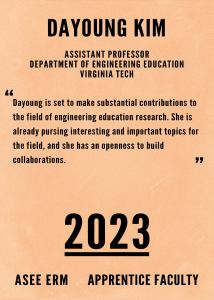 Robert Loweth, Purdue University
(mentor: Heidi Diefes-Dux)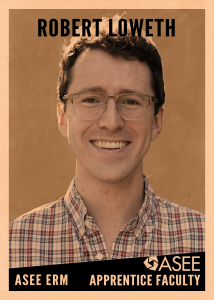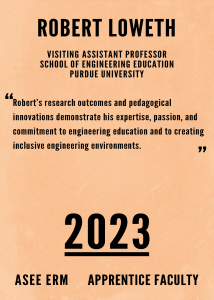 Sindia M. Rivera-Jiménez, University of Florida
(mentor: Julie Martin)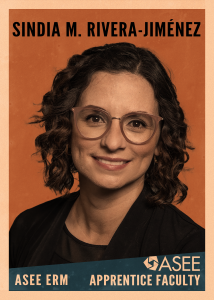 Li Tan, Arizona State University
(mentor: Alice Pawley)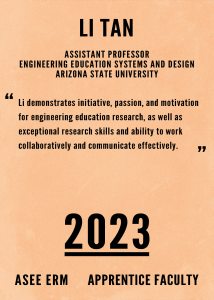 Best Paper and Best Diversity Paper
Best Paper in ERM
Stigma of mental health conditions within engineering culture and its relation to help-seeking attitudes: Insights from the first year of a longitudinal study
Matilde Sánchez-Peña, Anne Marguerite McAlister, Nichole Ramirez, Douglas B Samuel, Syed Ali Kamal, Xinrui (Rose) Xu
Best Diversity Paper in ERM
In/authenticity in STEM Social Networks: How "Out" are LGBTQ Students with their Peers in STEM?
Bryce Hughes & Sidrah MG Watson
ERM Distinguished Service Award
Stephanie Cutler
Journal of Engineering Education awards
Wickenden Award
Tangibility of representations in engineering courses and the workplace
Matthew Barner, Shane Brown, Floraliza Bornasal, David Linton
Wickenden Award Honorable Mention
The honeycomb of engineering framework: Philosophy of engineering guiding precollege engineering education
Şenay Purzer, Jenny Quintana-Cifuentes, Muhsin Menekse
Learning to design for social justice in community-engaged engineering
Brandon Reynante
JEE Star Reviewer Award
Matthew Bahnson, Maya Denton, Rachel Kajfez, Cheryl Bodnar, Justin Hess, Renata Revelo
ASEE Awards
2023 ASEE Fellows
Adam Carberry
Alan Cheville
Pamela Lottero-Perdue
Denise Simmons
2023 ASEE Lifetime Achievement Award
John Heywood
Thank you volunteers
Jay Pembridge
Cassandra McCall
Sarah Zappe
Meagan Kendall
Micah Lande
Ana Rynearson & Aaron Johnson
Catherine Berdanier & Benjamin Ahn
Kirsten Davis
Dina Verdín
Nathaniel Hunsu
Hans van Oostrom
Alejandra Magana and Bruce Carroll
Reviewers and Moderators
Twitter